The education system in Northern Ireland is facing a £350m funding gap by 2019-20 if it does not get more money.
The warning comes from the Education Authority's (EA) chief executive.
Gavin Boyd has also revealed in meetings with principals that almost 400 schools will be in budget deficit this year – the highest number ever.
The EA is the body responsible for allocating money to schools and the day-to-day operation of services.
Those include school transport, maintenance and support for special educational needs.
The EA has a budget of just over £1.8bn, about two-thirds of which goes to schools.
'Schools soon in red by £50m'
Mr Boyd has been giving a financial presentation in a series of meetings with principals.
The presentation outlined how the education budget overall has fallen behind the rate of inflation since the start of this decade.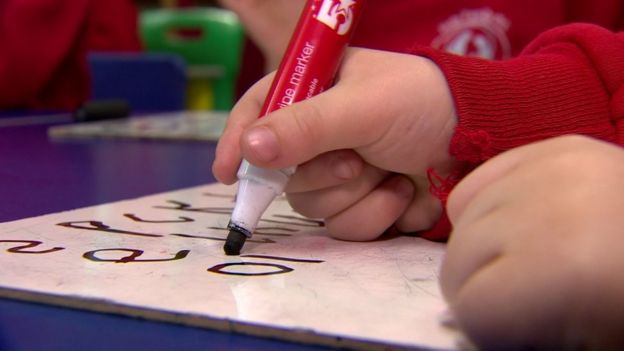 According to Mr Boyd, there has been a 10% real-terms reduction – of around £200m – in the education budget since 2010.
Looking ahead, he estimated that the EA will need £2.19bn by 2019-20 to meet demand from schools.
If the authority's budget remains flat at its current level of £1.82bn that will leave a funding gap of over £350m by the end of the decade.
Mr Boyd also said that 399 schools will end 2017-18 in deficit, a 27% rise from 314 last year.
Collectively, they will be in the red by about £50m.
While 621 schools will stay within budget, 2017-18 is set to be the first year ever that school deficits will outstrip school surpluses.
'Special educational needs funding rises'
The number of pupils a school has is the biggest factor in the amount of funding it receives from the EA each year.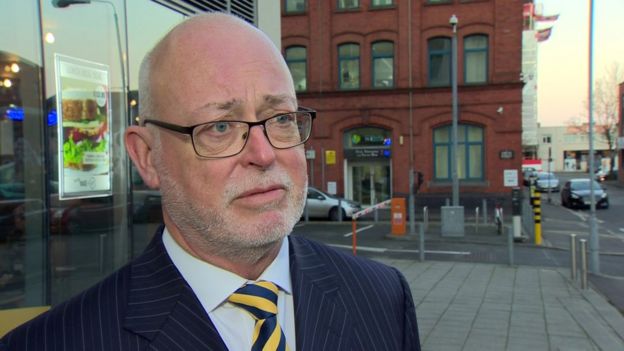 Some get additional funding if they are small or in areas of social deprivation.
About 80% of each school's annual budget is spent on staff salaries.
Mr Boyd has also told principals that the EA itself is facing budget pressures.
For example, he said that spending on support for pupils with special educational needs has risen from £188m in 2014-15 to £229m in 2016-17.
His warnings come just a month after 375 school leaders signed an unprecedented letter calling for an increase in school budgets.
The permanent secretary at the Department of Education has also warned of cash pressures.
Meanwhile, the Alliance Party has called for a Bengoa-style reform of the education system.
The Bengoa Report is a 10-year plan to make Northern Ireland's health service fit for the 21st Century. Mr Lyttle said education needed similar reform.
Education spokesman Chris Lyttle said: "I have been inundated with contact from school principals, teachers and parents about the serious impact the school funding crisis is having on our children's education.
"This includes excessive class sizes, reduced range of subject choices, inadequate Special Educational Needs assistance and poor building maintenance."